We offer video telehealth appointments and in-clinic appointments!
Specialties
How Women's Journey can help you
Pelvic Floor Dysfunction
Common conditions include, but are not limited to:
Pelvic Organ Prolapse
Post pelvic surgery
Urinary Incontinence: Stress, Urge, or Overactive Bladder
Urinary Urgency/Frequency
Fecal or Gas Incontinence
Constipation
Pelvic, Hip, and/or Low Back Pain
Dysparunia (pain with intercourse)
Vulvodynia, Vulvar Vestibulitis
Pudendal Neuralgia
Vaginismus
Abdominal Pain
Interstitial Cystitis, Painful Bladder Syndrome
Endometriosis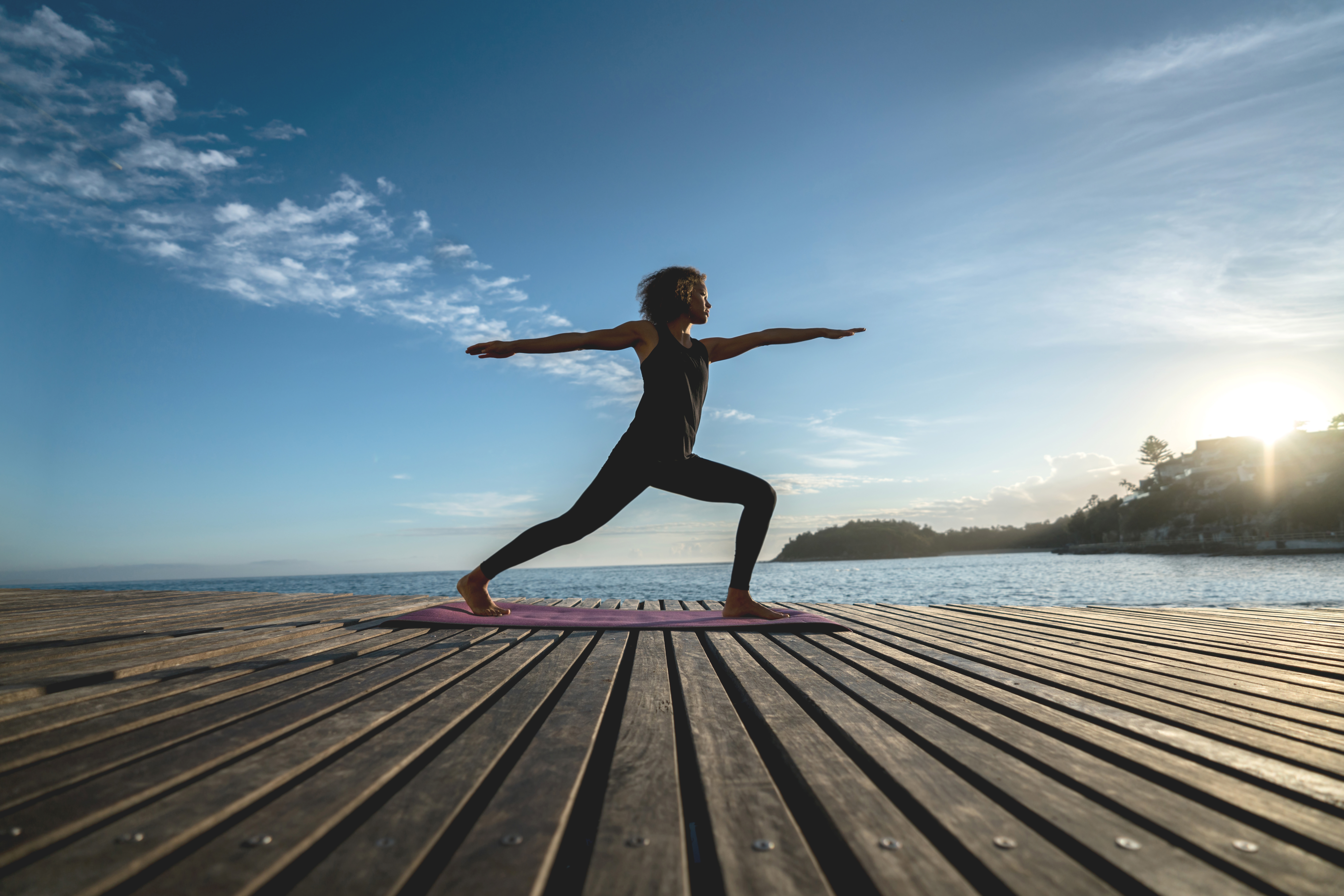 Cancer Recovery
Common conditions include, but are not limited to:
Swelling and Lymphedema
Pain, scarring and soft-tissue restriction
Restricted Motion/tightness
Axillary Cording Syndrome
Reduced strength and endurance
Pregnancy-Related Conditions
Common conditions include, but are not limited to:
Pubic symphysis dysfunction
Sacroilliac joint dysfunction
Scar restriction (perineal and abdominal scars)
Diastasis Recti
Reduced strength and endurance
Pediatric Pelvic Floor Dysfunction
Common conditions include, but are not limited to:
Pediatric bowel dysfunction
Pediatric urinary dysfunction
What to Expect
Your first visit will be approximately 60 minutes in length to allow us to first discuss, in detail, your symptoms and medical history and leave enough time to perform a comprehensive physical therapy evaluation. The comprehensive evaluation will include a postural evaluation, movement assessment, strength and range of motion assessment, and detailed evaluation of your pain.
Time will be spent discussing the findings of the evaluation, teaching about your condition, and developing a home exercise program. Our practice is passionate about empowering each individual to fully understand and take charge of their condition through education using anatomy, pictures, and demonstration. We believe in a comprehensive, holistic approach to care that incorporates the whole-body, including the entire musculoskeletal system, nervous system, breathing and daily movements.
Depending on your condition, follow-up treatment can include:
Manual therapy
Myofascial release
Manual lymph drainage (MLD)
Exercise prescription/training
Neuromuscular re-education
Relaxation training
Biofeedback
Bladder/bowel training
Dietary modifications
External and/or internal manual stretching
Pelvic floor muscle coordination training
Abdominal and core strengthening
Postural awareness/retraining
Body mechanics with daily activities
Functional and sport-specific training
All sessions take place in a clean, private treatment room. Assessment and treatment techniques are explained in advance. All questions are welcome and encouraged!
Meet Your PT
Karlene Salguero, PT, DPT, WCS, CLT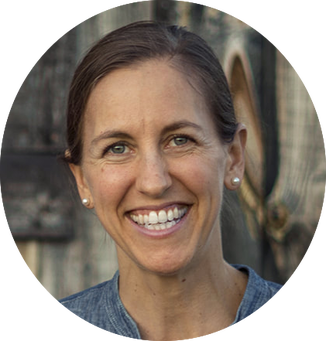 ​Karlene is a licensed Physical Therapist with extensive knowledge and experience working in Women's Health. She is skilled at treating women of every age and stage, and is passionate about empowering women to be educated and in control of their bodies. She has finally followed her bliss and taken the leap to start Women's Journey. Come join her and start your journey towards optimal health! A resident of Cambridge, Karlene finds joy in spending time with her 3 young daughters & husband, creating super nutritious meals, practicing yoga and playing outdoors.
Training: Karlene is one of a small number of board-certified Women's Health Clinical Specialists (WCS) by the American Board of Physical Therapy Specialities (ABPTS). She is certified by the American Physical Therapy Association in Pelvic Floor and Obstetric Physical Therapy (CAPP-Pelvic, CAPP-OB). She is a Certified Lymphedema Therapist (CLT) awarded by The Norton School of Lymphatic Therapy with extensive knowledge and experience with manual lymph drainage, compression bandaging, and breast cancer treatment. She attended Boston University where she was captain of the Division I Lacrosse team and earned her degree in Exercise Physiology, which speaks to her passion for treating athletes. She achieved her Doctorate in Physical Therapy at Thomas Jefferson University in Philadelphia, PA. She has worked at some of the best and most respected hospitals in the country including Brigham and Women's Hospital (BWH) and Massachusetts General Hospital (MGH).
Diana Singleton, PT, DPT, OCS, CSCS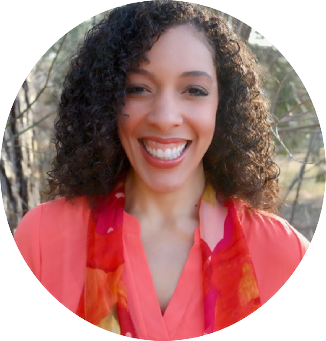 ​Diana is a licensed physical therapist with a passion for treating women's pelvic health issues. After the birth of her son and realizing the significant impact both pregnancy and delivery have on the body, Diana became specialized to treat women's pelvic health issues. She has experience working with women of all ages on a wide variety of diagnoses. Diana loves spending time with her son, trail running, cooking plant-based meals, and reading about health and wellness.
Training: Diana has extensive knowledge in evaluating and treating a variety of pelvic floor diagnoses, and enjoys helping women reach their optimal health goals. Diana has almost a decade of experience treating outpatient orthopedic/sports PT issues. She is a board certified Orthopedic Certified Specialist (OCS) by the American Board of Physical Therapy Specialties (ABPTS). Diana is also a Certified Strength and Conditioning Specialist through the National Strength and Conditioning Association (NSCA). She was an indoor/outdoor track and field athlete at the University of Massachusetts Lowell where she earned her degree in Exercise Physiology. She achieved her Doctorate in Physical Therapy at Franklin Pierce University in New Hampshire.
Brianna Sobuta, PT, DPT, OCS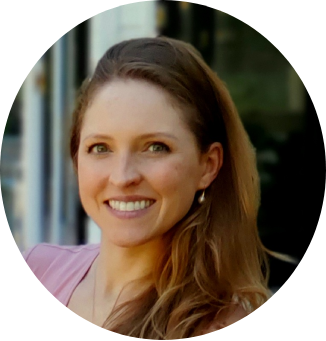 ​Brianna is a licensed Doctor of Physical Therapy with an interest in providing comprehensive pelvic health rehabilitation for all women with unique and diverse conditions. After recovering from her own post-partum journey, she developed a passion for helping women discover the benefit of pelvic floor retraining while providing lifelong health education. Brianna enjoys spending time with her family, as well as staying active with snowboarding, weightlifting, distance running and cycling.
Training: Brianna has been working in the field of physical therapy for over decade with foundations in treating a variety of orthopedic injuries. She is a board certified Orthopaedic Clinical Specialist (OCS), a Graston Technique Certified Provider and has trained extensively in functional dry needling. Brianna received her bachelor's degree in Exercise Science from Towson University before earning her Doctorate in Physical Therapy from MGH Institute of Health Professions. Post-graduate education includes training from Herman & Wallace pelvic floor rehabilitation institute, as well training in the management of neck pain, headaches, craniofacial and the temporomandibular joint (TMJ). Brianna has clinical education as a manual therapist from Maitland-Australian Physiotherapy; with a goal of providing intervention using a skillful hands-on approach. Brianna strives to advocate for women by guiding them through their pelvic health recovery while providing compassion towards their individual needs.
Brooke Lepke, PT, DPT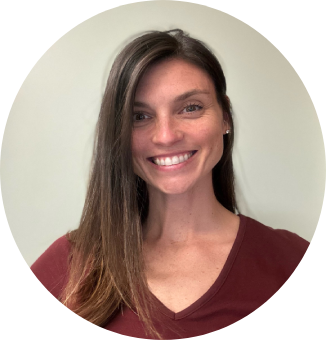 Brooke is an experienced licensed physical therapist with a passion for helping women achieve their optimal physical outcomes. She has a range of experience treating a variety of women's pelvic health diagnoses. She strives to empower her patients with the tools to thrive throughout their pelvic health journeys. Outside of PT, she enjoys spending time with her husband and two young children, traveling and running.
Training: Brooke has extensive experience treating orthopedic patients which augments her ability to effectively help women with pelvic health conditions. She is Titleist Performance Institute (TPI) certified, educated in graston and Blood flow restriction (BFR) techniques and Certified in pelvic health through the Herman and Wallace Institute. Brooke holds a Bachelor of Science degree in psychology from Rhode Island College where she ran indoor/outdoor track. She obtained her Doctorate of Physical Therapy degree at Northeastern University in Boston.
Rachel C. Wilson, PT, DPT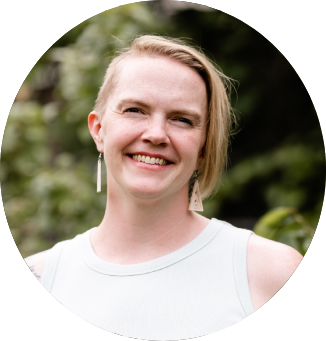 Rachel is a licensed physical therapist with a strong clinical background in the treatment of persistent pain and complex orthopedic issues, providing weight-inclusive pelvic floor physical therapy care at every stage of life. She combines her knowledge and experience to help patients navigate their unique pelvic health challenges, fostering a supportive and understanding environment to facilitate their healing. Rachel lives in a tiny apartment in Cambridge with her husband and 4 year old daughter and outside of work she enjoys travel, weight lifting and baking.
Training: Rachel has the experience and training to treat a wide variety of pelvic health conditions. She received her Doctorate in Physical Therapy from the MGH Institute of Health Professions and has worked for ten years in outpatient physical therapy at Brigham and Women's Hospital prior to joining Women's Journey. Rachel's post-graduate education includes pelvic health training from the APTA Academy of Pelvic Health, training from the NOI Group and Stanford University in the treatment of persistent pain, education in Mind-Body Medicine from the Benson Henry Institute, and multiple courses in orthopedic and manual treatment interventions, including the use of instrument-assisted soft tissue mobilization, kinesiotape, and manual therapies including courses in Mulligan and Maitland interventions. In addition to her professional training, Rachel has also competed as an amateur powerlifter and enjoys helping people find their way to, or back to, physical activity and exercise that is empowering and enjoyable.
Testimonials

When I returned to my normal exercise routine following the birth of my second child, I soon began having pain in my core. I was diagnosed with diastasis recti and pelvic floor weakness. Across 8 PT visits with Karlene, I learned so much about how my body had changed during pregnancy and how the exercises I had always done before pregnancy were actually making things worse.

She took the time to make sure I was doing all of the exercises with proper technique and that I understood why each exercise was helping. And not only did my core feel stronger and more supported after the 2 months of weekly visits, but I also noticed that I was less likely to end the day with back pain and fatigue- I hadn't even realized that I was having back pain until it stopped hurting!

-JF, 33 year old mother to two children

I went to Karlene for help with urinary incontinence. She was always positive, kind, and helpful, and explained everything very well, which was very important to me. She also provided written instructions for each week's exercises--very useful for jogging your memory. She really cares about her patients. I highly recommend her!

-HB, 63 year old woman

Working with Diana changed my life. Before having a baby, I was very athletic. I ran and lifted regularly. Diastasis recti and the pain that it caused wrecked all of that for a year and a half, but the one-on-one work that I did with Diana got me back on track. I have no more pain and I'm back in the gym, feeling better than ever.

-AR, 29 year old post-partum athlete

You have truly put me on the path to understanding my disease.

-TE, 42 year old writer

Brianna's nonjudgmental attitude put me at ease right away during my first ever exposure to pelvic floor therapy. She was very understanding of my boundaries and history and talked with me to help me feel safe in the moment, as well as to craft a short and long-term strategy for effective treatment. The results were faster than I was expecting and I felt consistently encouraged by her throughout the process. Brianna has a very wide range of expertise and has also been able to offer me support with other mobility issues I am experiencing. She is committed to making sure I have all the resources and information to make strides on my own in between our sessions. I highly encourage anyone considering PT to work with Brianna!

-RA, 25 year old female

Working with Karlene after the (difficult) delivery of my daughter was so good for my physical and mental wellbeing. She was a great coach, and after only a few sessions I started to feel stronger and more confident about my body and its ability to heal. I'm not sure I could have felt more comfortable talking about and working on such a "private" problem as bladder control with anyone else. I would highly recommend Karlene, and pelvic floor physical therapy in general, to any postpartum woman.

-HC, 38 year old mother to two children

Diana was amazing. I was never rushed and felt like I was her only patient. She was careful to demonstrate some of the exercises using illustrations and explaining what to expect so that I was never embarrassed. I would highly recommend Diana to anyone because I know that person will be well cared for.

-LD, 58 year old female

Karlene is a fantastic partner to have in treating a woman with pelvic floor challenges. My patients rave about her, and I know they are receiving top notch clinical care in an area where expertise is paramount.

-Dr. Lori Berkowitz, OBGYN
See More Testimonials
Fees
$185 Initial Evaluation
$155 Follow-up visits
$185 Annual Wellness Check-up
Most people see results at 5 visits, and continue to gain benefits from weekly or every other week sessions for 8+ visits.
Too long of a wait to get an appointment? Please contact me via email karlenesalguero@womensjourneyphysicaltherapy.com if you would like to be placed on a waitlist for a sooner appointment.
Insurance
Women's Journey is Out-of-Network for insurance. You will be provided an invoice at the end of each session that you may file with your insurance or medical savings plan for out-of-network reimbursement. This invoice includes all the required codes and information necessary for reimbursement. You are responsible for understanding your specific benefits for an out-of-network provider.
When compared to In-Network services, our Out-of-Network payment style can actually save money. There are many In-Network costs that add up: co-pay, co-insurance, deductible, as well as the time spent commuting and attending physical therapy several times a week for several months. Oftentimes, you will find our expert, personalized treatment style will get you better faster, saving both money and time.
People who have Health Savings Accounts or Flex Spending Accounts can pay with their HSA of FSA credit cards or check books.
At this time, Women's Journey is not accepting Medicare.
Location
36 Spinelli Place
Cambridge, MA 02134
Located inside Integrated Health & Fitness Associates, founded by Allison Bailey, MD Board-certified specialist in Physical Medicine and Rehabilitation.

74/78 Bus Line Direct
from Harvard Square

Alewife Station
1.1 Mile Away

Free Parking in the
Spacious Lot
Contact
36 Spinelli Pl, Cambridge, MA 02138
Phone: (617) 475-0549
Fax: (617) 492-4433